Designed for efficiency & Performance


Ahrens Chimney Technique Inc
2000 Industrial Avenue
Sioux Falls, SD 57104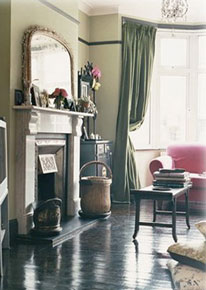 The rounded back wall and corners of the Ahren-Fire firebox radiate heat from side to side and from head to toe. This design produces a very even and comforting heat.

The smoke chamber is of equal importance. It essentially streamlines the fireplace and eliminates the turbulence that causes a smoky fireplace. The Ahren-Fire stainless steel smoke chamber or custom installed Chamber-Tech 2000 insulating mortar, in conjunction with the firebox is so efficient that your fireplace can work on half the flue area of a conventional fireplace. This means half the amount of heated air leaving your home - SAVING YOU MONEY!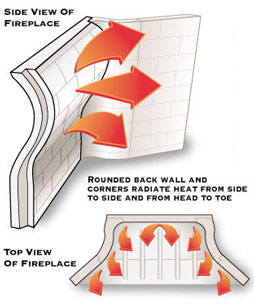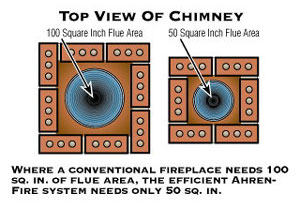 If your existing flue is too small for a conventional fireplace, the Ahren-Fire may be the answer!


Have you been told
that your fireplace
can't work because
your flue is too small?

Efficiency in installation as well as in operation were the goals in mind when the
Ahren-Fire
fireplace was designed.
Detailed engineering assures that every part fits properly, simplifying the installation process.
Components are cast from special high temperature refactory material and feature an attractive, realistic brick pattern.
Cast materials are strong enough to withstand those occasional "bumps" associated with loading the fireplace and are also able to endure the stress of high temperatures.
Components are designed to radiate heat back into the house, allowing less heat to escape up the chimney.
Increased radiation results in cleaner and more complete burning of fuel.
Material density slowly releases the retained heat long after the fire is gone.
Eight Ahren-Fire models available for an exact fit.
Your fireplace face can remain unchanged.