The facts are, many fireplaces do not function correctly due to improper design. Most existing masonry fireplaces do not meet current building codes and some fireplaces are simply unusable. Does your fireplace function properly and meet building code? Does sitting in front of your fireplace create a pleasant experience? Or, do you find yourself asking one of these questions:

Why does the room get smoky?
Why does the house seem colder when I light a fire?
Why do the walls surrounding the fireplace get so hot?
These undesirable conditions are usually very obvious, but what about the potentially dangerous conditions that are not so obvious, such as:

Hidden combustibles behind the brick or under the floor
Insufficient thickness of hearth, fireplace and chimney walls
Inadequate or excessive draft
The Ahren-Fire fireplace system can restore your masonry fireplace and correct most improper design problems. The complete system can also improve your fireplace so that it meets local building codes. The Ahren-Fire fireplace system can make sitting in front of a roaring fire a pleasant experience again!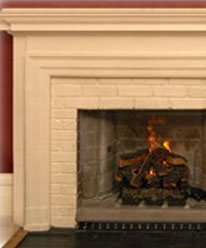 Ahren-Fire
A Complete Fireplace System

The Ahren-Fire fireplace must be looked at as a complete system, from the hearth to the top of the chimney and everything in between. Every part and component serves a purpose of safety and performance to assure a long lasting and pleasant fireplace experience.

Ahren-Fire Brings
Fireplaces up to Code

By installing the Ahren-Fire system you can bring your existing masonry fireplace up to current safety codes, provided your fireplace has at least 4" of solid masonry in the floor and walls. The Ahren-Fire system is super insulated so combustible materials can actually touch the back masonry surface.

The Ahren-Fire system is currently the only fireplace restoration product that meets or exceeds the stringent Underwriters Laboratory safety testing criteria. Ahren-Fire has earned the right to proudly display the UL mark.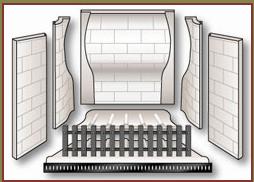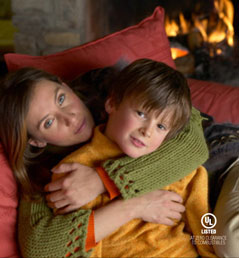 Ahrens Chimney Technique Inc.
2000 Industrial Avenue
Sioux Falls, SD 57104